EDIT MAIN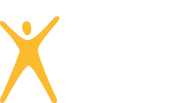 AVID @ NBTHS
PROVEN ACHIEVEMENT LIFELONG ADVANTAGE
Get Involved: We are currently looking for seniors enrolled in Honors/AP classes to tutor our AVID students one day a week during Period 8. CLICK ON THE FORM ON THE UPPER LEFT TO DOWNLOAD THE SIGN UP FORM
AVID's mission is to close the achievement gap by preparing all students for college readiness and success in a global society.
What is AVID?
AVID (Advancement via Individual Determination) is an academic support system that accelerates student learning and prepares students for success in four-year universities.
AVID places academically average students in advanced classes to ensure that they are achieving at the highest level of academic success possible.
AVID focuses on the most rigorous possible curriculum and aligns with the Common Core Standards.
AVID offers tutoring, college and career exploration, mentoring and opportunities for leadership development.
AVID is for students who are serious about succeeding in school and who want to make a productive contribution to society.
Who is an AVID Student?
AVID students are students in the academic middle, capable of completing a college preparatory path with support. These students often are not realizing their full potential academically.
NBTHS has adopted the goal of identifying these students and helping them to realize their full potential. Beginning in the 2016-2017 school year we have created a new AVID elective course for students beginning in Grade 9 and designed to provide them with the support necessary to effectively prepare them for admittance to a 4 year college or university upon graduation.
Please check out the AVID national website for more information at:
Admittance into this course is through an application process in the spring of each year. Please check this site frequently for more information or contact one of the members of the site team listed below:
NBTHS AVID site team:
District Director- Mr. Michael Kneller mkneller@nbtschools.org
NBTHS Site Coordinator/Counselor- Ms. Rachael Dargerdarge@nbtschools.org
AVID Counselor- Ms. Allison Sadowskiasadowski@nbtschools.org
AVID Administrator- Mr. Kevin Farrell kfarrell@nbtschools.org
AVID Elective Teacher Grade 9- Mr. Andrew Kindler akindler@nbtschools.org
AVID Elective Teacher Grade 9- Ms. Erica Muller emuller@nbtschools.org
AVID Elective Teacher Grade 10- Mrs. Dina Flemingdfleming@nbtschools.org
AVID Elective Teacher Grade 10- Mr. William Ojeda wojeda@nbtschools.org
Content area teacher- Mr. Carmine Genovesecgenovese@nbtschools.org
Content area teacher- Dr. Liliana Falzon lfazon@nbtschools.org
Content area teacher- Mr. Noe Feliz nfeliz@nbtschools.org
Follow us on Social Media at:
Facebook: NBTHS AVID
Twitter: @nbthsAVID
Instagram: http://instagram.com/nbthsavid


WE ARE NORTH BRUNSWICK!